Use Case: Update All Related Contacts (Account Contact Relationship)
Do you have the Account Contact Relationship enabled for your org? Similar to the Email Message Relation, the Account Contact Relationship is like a junction object between Account and Contact. It enables the creation of many-to-many relationships. You no longer need to create duplicated contacts if they are linked to several accounts. Note that I said LIKE a junction object because it works the same but only has lookup instead of master-detail relationships. Today let's dive into how to handle this object in Flow!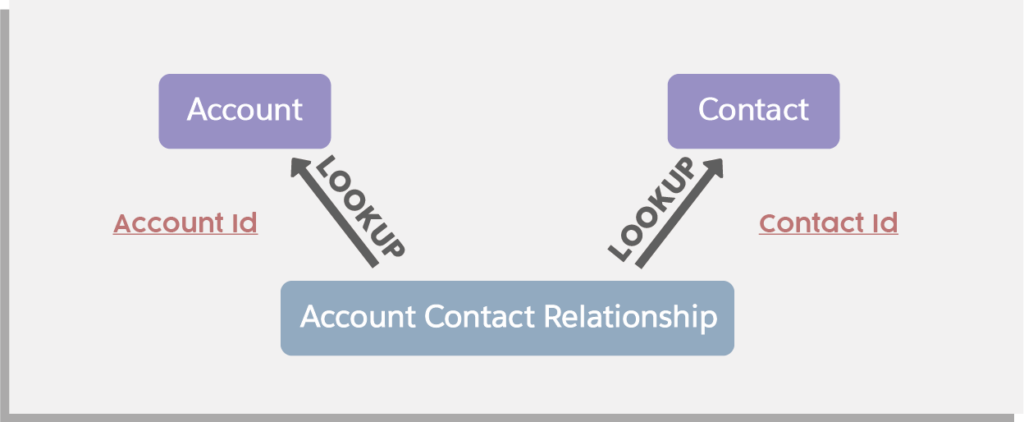 (See fields explanation of Account Contact Relationship)
* Big thanks to Brenda Buckner for sending in the case!

Lulu Mobile uses the standard Account object to track billing entities and the Contact object to track each sim card user. When there is a family package, each family member will be a separate contact. However, everyone will be under the same account using the Account Contact Relationship object. There is only one primary contact who is responsible for paying (poor guy), so this is the only person that the support will talk to. In each conversation, the support will then open this primary contact record and confirm all the information is up-to-date. If they update any of the fields, they want the system to automatically update all contacts under the same account.
(Assumption: One person will only be the primary contact of one account)

After understanding the data structure of the Account Contact Relationship, this will be a fairly easy flow to set up. We will use a Record-Triggered Flow to build the solution.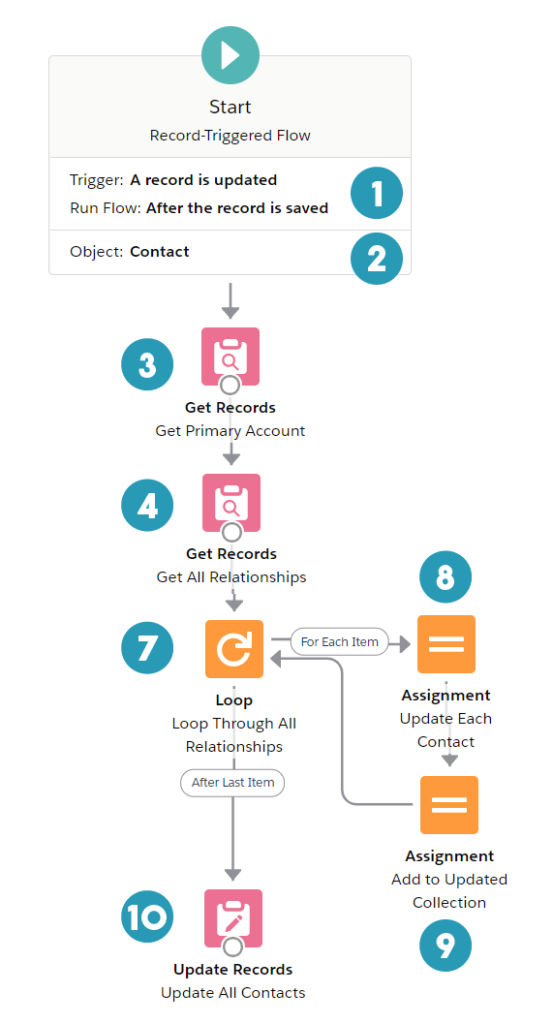 Does the solution solve your problem? If not, write us what your problem is and we will build the flow for you!