Use Case: Redirect The Email After Case Is Closed
Here is a fun fact about me: I am a huge email-to-case fan! However it is quite a simple feature that doesn't allow many modification. What if there are new emails coming in after a case is closed? How can we redirect them so other users can be notified? In this case, we can utilize automation to achieve our goals. Let's jump into how to set this up!
* Big thanks to Kalyani for sending in the case!

Lulu Mobile use standard Email-To-Case feature as part of their customer support. If a customer sends in a new email after a case is closed, they want to redirect the email to a shared address so the team won't miss the new information.

I said to "redirect" the email, but unfortunately we can't really forward the actual email from the customer. What we can do instead, is to send a copy of the email to the desired address. We will do this with a Record-Triggered Flow that runs on Email Message object.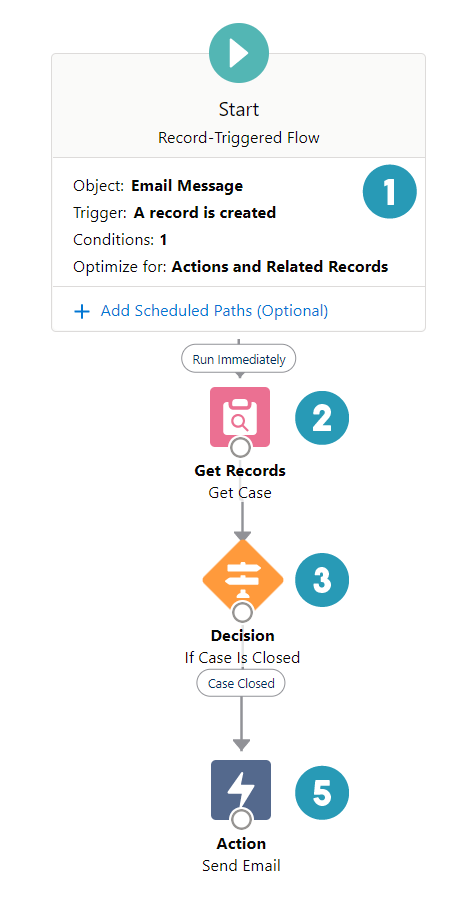 Does the solution solve your problem? If not, write us what your problem is and we will build the flow for you!