Use Case: An Easy Flow To Copy Address Field
This is just an easy example to illustrate the concept of the Address field. The address is a Compound field, which consists of multiple fields. A compound field is read-only so you cannot modify it directly. Instead, you have to modify every single field. Let's see how to achieve that in Flow.
For more information, check out the developer documentation for Compound Field and Address Compound Field.

Lulu Mobile uses the standard Account object. Some of their customers would have the same Billing and Shipping Address, so they would like to have an Action to copy the Billing address to the Shipping address.

Since we want an Action, we will use a Screen Flow to achieve this.
Even though there is an out-of-the-box feature to copy the billing address, it is only available in the Classic interface. Besides, it only provides one direction – from bIlling to shipping, and it only copies from the same object. With this solution, you can copy the address in any direction. You can also copy the account address to the contact address (or any other objects).
NOTE: We won't work on the Geocode fields – Geocode accuracy, longitude, and latitude. Check out the Help article to set up the geocodes and data integration rules only if needed.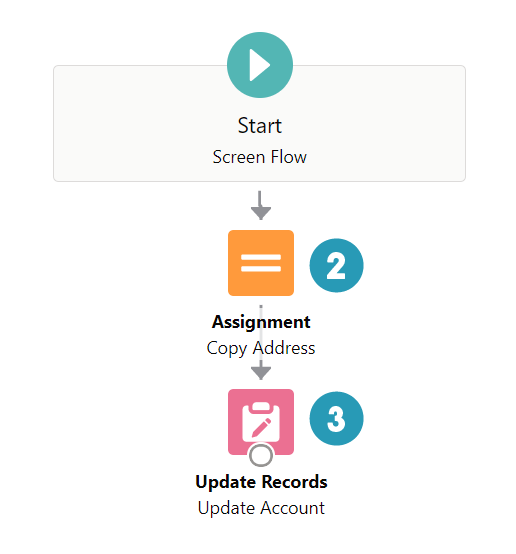 Does the solution solve your problem? If not, write us what your problem is and we will build the flow for you!