Flow: How To Use In / Not In Operators
I believe many have been looking forward to the In / Not In operators available in Winter'23 release. This helps us build a flow that can be more efficient than ever! However, it is not perfect yet because it does not support the record collections yet, so we have to implement some workaround in order to use them. Let's take a look on how to achieve so!


To get a full list of Contacts whose Account rating is marked as Hot.

The official release note has explained the solution very clearly. Since the In/Not In operator only support primitive data type, we will have to build a loop to store all the Account Id into a text collection. Then we will be able to use this collection together with the In/Not In operator. In this example, I will only demonstrate the In operator. Just keep in mind that the Not In operator is the opposite of using In operator.

Partial Flow Chart – Can be incorporated into your own solution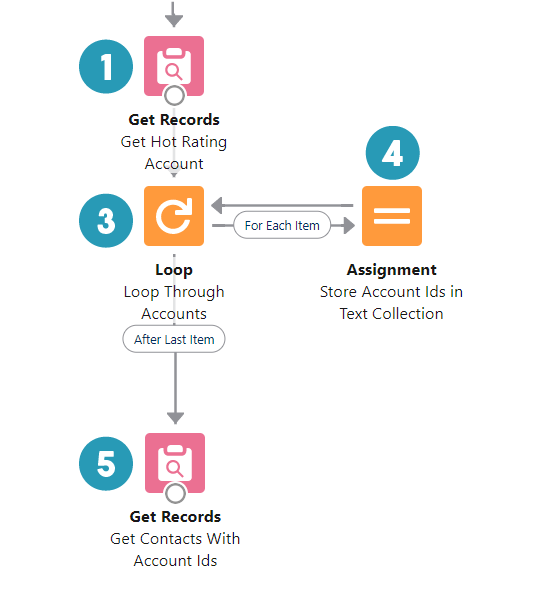 Is This Helpful? Check Out Flow Use Cases Or Write Us One!