Review of The Best Salesforce Flow Courses
Hello Flowsome people! Many of you might have known that I started a YouTube channel to provide video contents. It has been a challenging journey, but I am so grateful to hear a lot of positive words from you. Thank you!
Among the comments I received, one most common question is whether I will publish a Flow course myself. This is currently not in my roadmap due to some considerations. One of them is that I started this blog because I couldn't find any sites that provides all the information I needed, however, since I didn't enroll in any of the Flow courses, how can I know I can provide a course that hasn't existed yet?
But I do see the reason why people ask this question – currently there are so many available courses that cost from $10 to $250, how do we know which one is suitable and cost efficient for me? Thus I have this idea to review all the existing Flow courses. If I can categorize all the courses and analyze the strength and weakness, I will be able to help you choose the right one – so here we are!
Before we start, please read through the rules.

The courses are ordered by their review date.
For levels, one is the most beginner-friendly and five is the most advanced. It should reflect your current level BEFORE starting the course.
Courses are chosen based on popularity, reputation, inquires, or own research. If any review is created by commercial agreements, I will mark the title with "Sponsored"

Learning Salesforce Flow
By Daryl Moon / CertifyCRM.com (Course Link)
"How to make materials easy enough to understand" is a challenge that I believe most of the Flow contributors will encounter. As we progress in our Flow expertise, we would eventually take some details for granted and forget to explain them properly. However, Daryl has done an incredible job avoiding this common error. His course provides so thorough walkthrough, together with screenshots and videos, that you won't miss any single basic concept you need to know. The contents are written in a very clean and concise format which also boosts the learning efficiency.
Another benefit is that he provides practices not only for use cases but also for important concepts (ex. Formula, variable, resource, elements) which is quite unique compared to other Flow blogs. How can you find other blogs? Well, Daryl has included a massive amount of good references in the course as well which will save you a bunch of time searching. If you are a complete beginning and want to learn Flow from scratch, I am sure you will find this course very helpful.
(Review Date: 2022/01/05)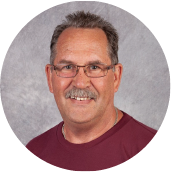 Some notes for you who are interested:
The course is designed for complete Flow beginner.
It is still mostly text-based that requires some reading.
It requires some self-study time to familiarize all the materials.

Final Remark: Definitely a great Flow 101 course to start your Flow journey.
Salesforce Lightning Flow
By Amit Chaudhary / Apex Hours (Course Link)
Who wouldn't enjoy free courses and resources to learn Flow? It is really amazing that Amit is sharing all his knowledge on YouTube FOR FREE! I know there are many people who do this, but his channel is by far the most structured one that provides a course-like feeling of all his videos. If you have limited budget, I definitely recommend utilizing his contents.
Another great thing about Amit is that he understands the audience very well. The channel is called "Apex Hours", so there is a great focus on the interaction between Flow and Apex. You will need to have some basic knowledge of Apex before you can follow the courses well. If you are a beginner, this might not be the right one for you. However, if you already know Apex and want to transit to Flow, this will be a perfect course.
I find the presenting style very easy to follow too. No wonder he can grow the channel so successfully!
(Review Date: 2022/01/11)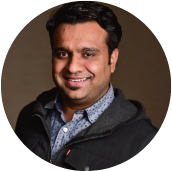 Some notes for you who are interested:
The course is designed for people who have some basic understanding to Apex.
It also covers the tutorials for platform event-triggered flow, which not many others do.

Final Remark: A great course if you are interested in both Apex and Flow
Play by Play: Breaking Salesforce Flows for Better Design
By Jorgan Strathman and Don Robins / Pluralsight: Play by Play Series (Course Link)
I came across this course when doing my research, and found this course extremely helpful. Instead of focusing on Flow, Jorgan focuses on what is a good mindset when building automation which applies to all tools in Salesforce. He also shared how to use debug logs, which will come in handy when debugging record-triggered flows. If you have already known the Flow basics and want to learn more about the technical part, this course will definitely bring you to the next level!
The course is consisted of videos, but I think they are more like interviews between Jorgan and Don. If you like courses with human interaction, you should find this one quite enjoyable. The only challenge is that you need to have Pluralsight premium subscription to gain access, which is quite an overkill for one course. However, you can sign up for a free-trial and finish it within 10 days.
(Review Date: 2022/01/12)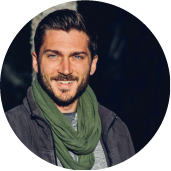 Some notes for you who are interested:
This is for people who have some basic knowledge Salesforce automation and want to advance their skills
Some contents might soon to be outdated (ex. using both Process Builder/Flow)

Final Remark: It takes your automation skills to a next level!
Trailhead
By Salesforce
How can we not mention Trailhead when it comes to learning? Trailhead provides many great modules that help us familiarize with Flows, such as the Process Automation Specialist superbadge or this Flow trail. However, one common issue with Trailhead is that it's very easy to click through contents mindlessly. Sometimes the contents are quite simplified as well, so you might end up finishing all the modules without learning anything concrete. So similar to my Apex learning journey, I actually recommend using Trailhead AFTER you have some basic knowledge of Flow and use these modules as a verification of how much you understand. I believe you will have more fun doing these modules after having some experience as well.
(Review Date: 2022/01/13)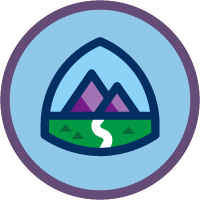 Final Remark: Use it as a quick verification of how much you know about Flow
Mastering Salesforce Flow
By Ashish Agarwal / asagarwal.com (Course Link)
I was quite nervous before I started review this course because of its price, but I was proven that there is absolutely no need to worry. This course is by far the most structured Flow course I have seen. It follows the "crawl-walk-run-fly" framework that covers basic to intermediate Flow knowledge. Each module has a set of objectives, and then usually a business case is presented, and lastly a recap of what we have learned. I don't think you can find another structure that helps you learn more efficiently. There is also a comment section that you post your questions anytime.
To me, what makes the course stand out is the number of detailed yet easy-to-follow explanations on the technical concepts. This includes the Automation Setting, Debug Log, Scheduled Path, Interaction with Apex or API, and Governor limits, etc. I mean, DETAILED. I haven't seen many explanations that are as good as Ashish's. That being said, there are still something to consider before enrolling. For example, the concept explanations are wrapped inside the use cases, so it is less modularized and searchable. Also, the videos are from the previous live workshops so there are some Q&A time. Even though those are all great questions, so might not prefer this style.
A final thing I would like to mention is Ashish's humbleness. The only thing he asked from me is to provide honest feedback so that he can improve his course. I truly believe his attitude reflects on the high quality of the course. If you are unsure, they also provide a preview and a 30-day return guarantee if you are not satisfied, but trust me, this one is definitely worth it.
(Review Date: 2022/02/03)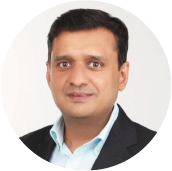 Some notes for you who are interested:
Each video lasts between 20 – 80 minutes, which can be demanding.
There some advanced topics like migrating Flow or work with API. Could be a good resource for WF/PB migration

Final Remark: A comprehensive course that helps you become a Flow master
Flow Builder Academy
By Jeff Susich / Wycado Consulting (Course Link)
To start off, I am thrilled about the number of concepts Jeff is teaching in this course. He spent a great amount of time explaining the Execution Order, Debug log setup, the Salesforce automation roadmap, and the Flow origin & evolution. These are extremely helpful for learning not only Flow, but also the entire automation system. He also covered the triggering criteria comparison between Workflow/Process Builder/Flow, which is useful if you are currently working on the migration.
There are also many advanced topics on Flow – bulkification, global variables, availability, DML/SOQL, etc. But I think what really makes the course stand out is how Jeff will guide you through multiple flow examples and ask you to build them alongside. If you bump into any issues, Jeff is always there to help you troubleshoot patiently. The examples are interesting as well, like Apex sharing and SMS gateways, which you don't normally see from other resources.
In general, it is very fun taking this course. However, it is a 2-day, 10-hour intensive course (~3hrs lecturing and ~7hrs building), which requires your full engagement. But if you prefer a live, interactive course, this will be a great option for you.
(Review Date: 2022/03/13)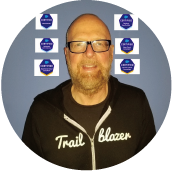 Some notes for you who are interested:
Given the complexity of the course, I recommend you have basic admin knowledge and some experience with automation before taking it.

Final Remark: A live, interactive course that covers great infromation for Salesforce Automation
Salesforce Lightning Flows
By Andy Engin Utkan / Salesforce Break (Course Link)
The moment I started with Andy's course, I was immediately thrown back to the time when I just started with Flow. Andy captured the beginners' mindsets very precisely. He started with the general flow builder and list view interface, and then he dived into each flow type and built flow examples at an easy-to-follow pace – the journey is very close to how I learned Flow myself!
What I specifically like about his course is the efforts he spent on explaining the debug mode, error messages, and testing. These are very important concepts to learn in order to improve your Flow skills, but are sometimes only mentioned briefly in other training resources. Andy made sure he covered all the essential knowledge that helps you kickstart with Flow, but nothing redundant or too technical – which provides a balanced, enjoyable study load.
To summarize, Andy really puts himself in a newcomer's shoes. This course is highly beginner-friendly, which reminds me of Daryl's course but in a more video-based format. He is also a fantastic person who is always there to help you. If you are entirely new to Flow and prefer learning through videos, this will be a great choice for you.
(Review Date: 2022/03/20)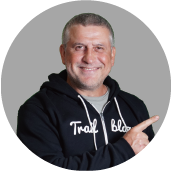 Some notes for you who are interested:
The course is designed for complete Flow beginner.
Andy will share discount codes on his Twitter periodically.

Final Remark: A wonderful and concise Flow 101 course in video-based format!
Salesforce Lightning Flow Course by the FlowFest Champion
By Yumi Ibrahimzade / Salesforce Time (Course Link)
I started with the course and one work popped out – detail-oriented! I can't recall any other courses that thoroughly explain each single setting that a user will see during the flow building process. The course starts with everything basic – the layout, the flow type, and the flow setting, etc, and it quickly dives into how to build flows with different types. I would say it is perfect for someone who wants to literally "know everything about Flow". You can be a rookie before the course, and become an intermediate flow builder after the end. And guess what – it only takes 6 hours!
The other thing I love about this course is how many interesting examples and topics that Yumi covers – You can learn about the Trigger Option, the best practices, login flows, paused flow, and so on. It is definitely a fun course to go through.
Finally, I want to spend some time introducing Yumi. You might know him as the first FlowFest champion, but he is also helping to build the challenges for the later FlowFest. I have this opportunity to collaborate with him, and he is for sure one of the best Flow expert who at the same time is so humble and kind. If you are looking for someone that can help you advance in your flow skills in the future, Yumi is definitely one of the tops of my suggestions!
(Review Date: 2022/11/18)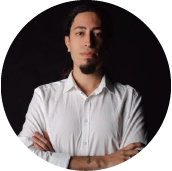 Some notes for you who are interested:
The course is designed for Flow beginner who wants to advance to intermediate level.
Yumi will share discount codes on his Linkedin periodically.

Final Remark: A detail-oriented Flow course the covers several interesting Flow examples and discussions
Are you wondering about a course and would like to see my review? Send in the course url and title as a case!